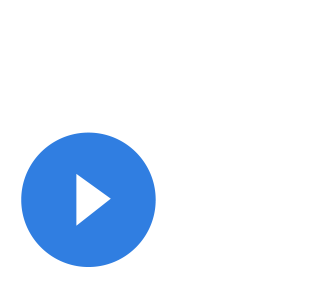 Same Sex Divorce Lawyers
Leading Family Lawyers for Same Sex Relationships
Every relationship is different. That said, same sex and LGBTQ+ unions face some extra challenges, especially around legal parentage. When a same sex marriage or same sex de facto relationship breaks down, those issues might suddenly loom large.
Our empathetic team of family lawyers have helped many gay, lesbians and LGBTQ+ couples navigate the tricky area of family law. We put diversity and equality at the heart of what we do.
With Unified Lawyers at your side, you'll have the advice and experience you need to take the next step. Whether it's the divorce process, property division, financial maintenance or parenting arrangements, we're Here For You.
We utilise mediation and alternative dispute resolution to keep you out of court if we can.
We'll work with you to find common ground and a path forward.
And if you can't agree, we'll go to battle for you in court.
We've been named one of Sydney's top three family lawyers for the past four years running. That's thanks to our communication skills, legal know-how and tireless advocacy for our clients.
We have been rated top three best Family Lawyers for 2017, 2018, 2019, 2020, 2021 and 2022.
Source: Threebestrated.com.au
Client Testimonials and Reviews
A same-sex marriage or de facto relationship usually involve the same issues as a heterosexual relationship but depending on the situation, may be a little more complex. It is important that you engage a same sex family lawyer that is sensitive, compassion and experienced. You need to ensure that you are comfortable with your family lawyer. This is why we offer all our clients with a free consultation.
Our free first consultation gives you the chance to bring us up to speed so we can tailor our advice to your circumstances. It also allows you an opportunity to talk to our same sex divorce lawyers so that you can determine whether you are comfortable with our firm representing you. Below are some questions that we've helped our same sex clients navigate.
How can same sex couples get a divorce?
To be granted a divorce under Australian family law, you must prove that:
You are legally married
You have been separated for at least 12 months
There is no hope of reconciliation.
If you're unsure what counts as separation, or what evidence you'll need, have a chat to one of our experienced same sex divorce lawyers.
What are my rights if I am not the biological parent of my child?
In a same-sex cisgender couple, one person will not be the biological parent to your child. In day to day life, this might make no difference at all. If you're going through a divorce, legal parentage is a much bigger issue.
For example, if a lesbian couple approach a male friend to father their child, he may be considered the legal parent of that child. If you split, he might have to pay child support and would be able to apply for custody.
A gay male couple might use a surrogate to carry a child. The Family Law Act allows you to transfer parentage from the surrogate to the eventual parents. Unfortunately, the Act does not apply to overseas surrogacy arrangements. If you've used an overseas surrogate, you'll need to apply to the court for a transfer of parentage.
Getting legal parentage sorted out is usually top of the priority list for same sex couples in these situations. If you are not recognised as a legal parent, you will need to apply for a parenting order through the Family Court. We have helped many same sex couples safeguard their rights to look after their children.
Am I in a same sex de facto relationship?
If you are not legally married, you may be in a de facto relationship. This is particularly common for gay and lesbian couples, who may have begun their relationship long before the 2017 amendments to the Family Law Act that recognised same-sex marriage.
Under Australian law, you have broadly the same rights in a de facto relationship as you would if you were formally married. You might be entitled to maintenance payments or a share of your ex's property (and vice versa).
To decide whether a couple is in a de facto relationship, a court will look at:
How long the relationship has existed
Whether you have any children together
Whether you live together
Whether you have combined your finances and/or property
These factors are weighed differently depending on the overall context. There is no formula for deciding a de facto relationship. If you're not sure, give us a call.
What property am I entitled to if I split from my same-sex partner?
If you are legally married or in a de facto relationship, the court will consider all of your assets, and your partners' assets, in determining a property split.
That doesn't mean you'll automatically get half of everything. It depends on:
The length of the relationship
The assets you brought into the relationship
Your contribution to the relationship, including paid and unpaid work and child care duties.
You only have two years from separation to apply to the court for a property or maintenance order. Get in touch early so we can get the ball rolling. For more information on how we can help, click here or get in contact with us for a Free Consultation.